360° Services for Building Retirement Readiness
Our CEFEX-certified team will work with you to create, manage and expand your employer-sponsored plan so you can help employees with planning for retirement and saving over the long term. We also offer comprehensive support for plan administration to help ensure you meet ERISA and other plan requirements.
Our retirement planning services include:
Plan design

Investment selection

Asset allocation

ERISA compliance

Investment policy statement preparation and maintenance

ERISA 3(21) and 3(38) fiduciary services

Plan benchmarking

Fee benchmarking and analysis

Vendor searches

Investment monitoring
Your Retirement Plan Can Be a Recruitment & Retention Tool
While an employer-sponsored plan helps employees achieve retirement readiness, it can also be a company benefit that helps you attract and keep qualified employees. As your retirement plan partner, we help you design, implement and maintain a high-quality plan to meet the specific needs of your participant base.
Our retirement plan consulting includes:
Comprehensive consulting to help ensure your plan works for your company and employees.
Fiduciary advice related to acting in your employees' best interests.
Plan design including diverse investments to help meet employees' needs.
Service provider evaluation and recommendation on an appropriate choice to meet plan and participants' needs.
Vendor and provider management to help ensure your plan meets goals and regulatory requirements.
Monitoring and assessment of plan performance and recommendations for keeping your plan competitive.
Strategies for Educating Plan Participants
Your employees' retirement goals are as unique as they are, so it makes sense that they may differ in how they want to be educated about retirement planning. We're here to support you with a variety of educational methods and resources.
How We Help Your Employees Pursue Their Personal Financial Goals
Education
Webinars and other online tools offer educational resources to help employees learn how to build and manage their retirement savings.
On-site Meetings
Our team conducts meetings with employees, which helps build trust and understanding of your plan and offers ways they can maximize savings.
Communication
Communicating with your employees is key to your plan's success. We give employees plan updates to help them feel empowered, informed and connected.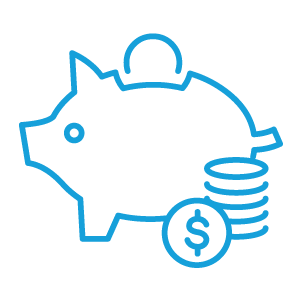 In addition to retirement planning, Mariner Wealth Advisors provides wealth management services to help employees achieve all of their goals.
Plans We Support
Our team understands the importance of planning and the ongoing maintenance needed to provide an effective defined benefit plan.
Exclusive Services
Your retirement plan is impacted by more than just investment performance, we're here to help you navigate a wide range of challenges. 
Work With a Top-Ranked Advisor
The National Association of Plan Advisors has ranked our firm as a top DC advisor for three out of the last four years.
Mariner Wealth Advisors is certified by The Center for Fiduciary Excellence (CEFEX) as meeting the standards described in the handbook "Prudent Practices for Investment Advisors." The standard describes how an investment adviser assumes the responsibility for managing a client's overall investment management process, which includes the selection, monitoring and de-selection of investment managers, as well as developing processes to implement investment strategies and fiduciary practices on an ongoing basis. These practices also include maintaining a fiduciary checklist for each of our clients to ensure proper fiduciary governance and compliance with ERISA and implementing best practices as described by the Department of Labor.
Your Retirement Plan Solutions Team