Customized Wealth Plan
We Get to Know You, Then Offer 360° Advice.
We begin the wealth planning process by listening to your greatest joys and challenges, and what keeps you up at night.
We will get to know your family dynamics and relationships, your current financial situation, goals for the future and your attitude toward spending and saving before we provide wealth management advice. It's important to us to listen and understand the way you think about money and life.
Identifying and prioritizing what matters most to you is all part of building trust—the more we understand your financial situation and life goals, the deeper our level of advice. As we develop this relationship, we want you to know you can call your advisor, not only for wealth management, but for everything in between, from selling a business to navigating a challenging life event to retiring. Why? Because we're your advocate. As part of our personalized process, we'll work with our in-house teams to create a wealth management strategy flexible enough to change along with you.
At Mariner Wealth Advisors, we treat you like family and are committed to putting your interests first. Knowing that you have 360° advice designed to last during your life and beyond from an advisor dedicated to advocating for you can make all the difference.
Your personalized wealth plan could include:
Cash flow analysis and recommendations

Strategies for income protection and growth

Education savings strategies

Retirement goal setting

Retirement account withdrawal strategies

Tax planning & preparation

Estate planning

Trust services

Personal insurance solutions

Social Security optimization
Do you need help with taxes, insurance, investments and retirement?
Discover the benefits of a wealth advisor who offers all of these services under one roof.
Wealth Planning Services Insights
How to Get the Maximum Social Security Benefit
June 1, 2023
If you're a high earner and meet certain qualifications, you could receive the highest Social Security benefit possible ($54,660)...
Read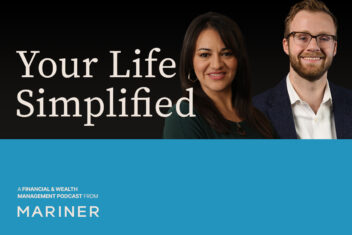 What is an Annuity and How Does it Work?
June 1, 2023
On this episode of Your Life Simplified, Valerie Escobar , senior wealth advisor, and Michael MacKelvie , wealth advisor,...
Tune In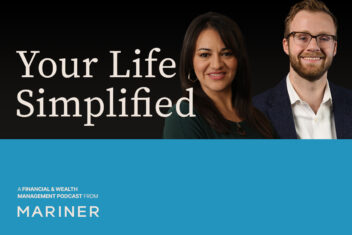 Money Markets: What You Need to Know
May 11, 2023
What is a money market? What is the difference between a money market and a money market fund? They...
Tune In
See all Insights